It's time for a little 90's throw back and Cut – It – Out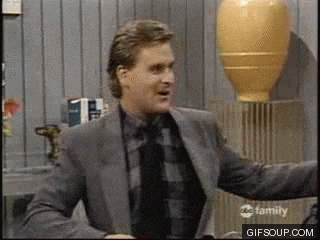 And by "It", I mean pointless excuses.
Here in Central New York, we're getting hit by one of the few blizzards we've seen all winter.  It's beautiful out and I can't wait to play in the snow shovel.  Needless to say, I'm avoiding this chore by doing pretty much anything else that's semi-productive.  I'm making excuses.  And they're not going to get the job done.  So I'll just be a hermit until it all melts share my recent readings on how to cut out excuses and then go out there and get it done.
Can't make it to the gym?  Closed for snow/holidays/zombie apolocapse? That's fine, you can workout at home with this 4 efficient and effective exercises:
L- Sit
Push Ups
Lunges
Squats
4 Bodyweight Exercises for Strength and Size -Douglas Perry with Breakingmuscle.com
Maybe starting isn't the problem?  You're excited and motivated with potential and hope for the future.  But then come the obstacles… which cause the headaches… followed closely by excuses.  So how do you stay persistent?
Choosing the right motives
Having the right mindset (also see article below)
Attributing your failure to the right causes
Being realistic about failure and success
Surround yourself with those who have done it
The Ultimate Guide to Staying Persistent When You Feel Like Giving Up– The team at AsianEfficiency.com (guest blogger from Brainyowls.com)
Also, know what you're getting into.  Most likely, if it's something worth doing, it will take time, effort, and some amount of discomfort.  If you understand all this before you begin any undertaking, you'll be less distracted when something goes wrong.
Tip to Win, Expect Pain– Chris Shugart with Tnation.com
Finally, it's easy to give into excuses when we feel burnt out in life.  Get rid of the unnecessary stresses/distractions in your daily life and find more time and will power to take care of the things you were avoiding :
Using electronics in bed
Getting sucked into the internet/memes/youtube
Checking your phone when you're with someone
Phone notifications
Say "Yes" when you really mean to say "No" ***This is one I struggle with!
Wasting brain space on toxic people
Multitasking (few are actually good at it)
Gossiping
Holding back until you know you can succeed
Comparing yourself to others
10 Bad Habits You Must Eliminate from Your Daily Routine – Dr. Travis Bradberry with the Huffington Post