Short on time? You and the rest of the 7.5 billion people on the planet. Good news, my post on Friday should help, until then… check out these quick fixes.
One of the best ways to build a burning desire to stab yourself in the eye lose weight is by counting calories. Unfortunately it's boring, time-consuming, and "easy to forget" some of the cake/chocolate/ice cream calories.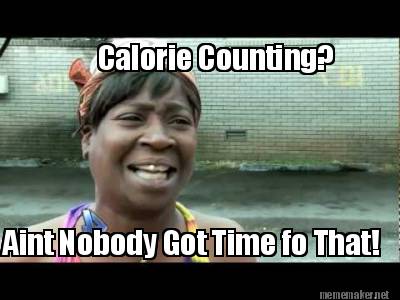 What's a good alternative?
Take a picture before eat meal or snack. You'll have an accurate account of what you've been eating. Better yet, if you make it an Instagram account, it will help you to be more thoughtful and accountable (knowing others might be watching). Read more info here:
Have 20 mins or less to workout? Not a problem. You can accomplish a lot in that time. Focus on the B's and H's:
Breathless,
Burning,
Heat,
Heavy.
Check it out…
Know the B's and the H's– Dr. Jade Teta with T-nation.com
Speaking of workouts, if you're looking for the biggest bang for your buck… don't waste your time on body part splits (Arm/Back/Chest/Leg Day, etc). This is an advanced method for body builders that have been grinding for years. Unless you enjoy dedicating a part-time job's worth of effort to your lifting, check out these other routines: